Founded in 1968, the Kiheung Machinery Company specialises in advanced CNC bed type and travelling column milling machines and double column vertical machining centres featuring a range of precision manual and programmable universal milling heads.
With headquarters and main manufacturing site based at Daejon South Korea, Kiheung manufacture over 500 machines annually including many large frame versions with up to 15,000mm 'X' axis travel.
Kiheung have long established themselves as the No 1 builder of Universal CNC Milling machines in South Korea.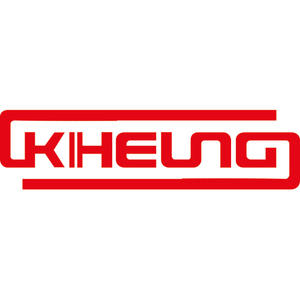 | Model | Category | Description |
| --- | --- | --- |
| | 5 Axis | Kiheung FTV-500 5 Axis Machining Centre |
| | Universal CNC Milling Machines | Kiheung U100N Bed Type Milling Machine |
| | Universal CNC Milling Machines | Kiheung U1050N Bed Type Milling Machine |
| | Universal CNC Milling Machines | Kiheung U1200N Bed Type Milling Machine |
| | Universal CNC Milling Machines | Kiheung U1250N Bed Type Milling Machine |
| | Universal CNC Milling Machines | Kiheung U1350 Bed Type Milling Machine |
| | Universal CNC Milling Machines | Kiheung U1500 Bed Type Milling Machine |
| | Universal CNC Milling Machines | Kiheung U1000LT Bed Type Milling Machine with Linear Guideways |
| | Universal CNC Milling Machines | Kiheung U1200LT Bed Type Milling Machine with Linear Guideways |
| | Universal CNC Milling Machines | Kiheung RT1000N Bed Type Milling Machine with Rotary Table |
| | Universal CNC Milling Machines | Kiheung RT1200N Bed Type Milling Machine with Rotary Table |
| | 5 Axis | Kiheung RTW1000 Bed Type T-Milling Machine with Rotary Table |
| | Double Column Machining Centres | Kiheung MiMAX Double Column Machining Centre |
| | Double Column Machining Centres | Kiheung MiMAX-U Double Column Machining Centre |
| | Double Column Machining Centres | Kiheung Super MiMAX Double Column Machining Centre |
| | Universal CNC Milling Machines | Kiheung Travelling Column Machining Centre |
| | Horizontal CNC Boring & Milling Machines | Kiheung Hi-TRAX-H Travelling Column Milling & Boring Centre |
| | Horizontal CNC Boring & Milling Machines | Kiheung Hi-TRAX-U Travelling Column Milling & Boring Centre |
| | Universal CNC Milling Machines | Kiheung RiGiTRAX Fixed Bed Travelling Column Machining Centre |
| | Horizontal CNC Boring & Milling Machines | Kiheung WiNGTRAX Travelling Column Milling & Boring Centre |