MACHINES OF THE WEEK - WEEK ENDING 16 OCTOBER
As our Big Stock Summer Sale enters it's final push, we still have three weeks of our weekly special offers to bring you offering you the best deals on our quality machines.
First up this week is the Hwacheon Hi Tech 450AL, a horizontal lathe with box guideways.
With its high-power drive and gears as standard, broad box guideways and many options, the Hi-TECH 450 is a reliable machine, which you can use to produce efficiently and flexibly. During difficult cutting tasks, the spindle consistently provides impressive torque at all speeds and levels.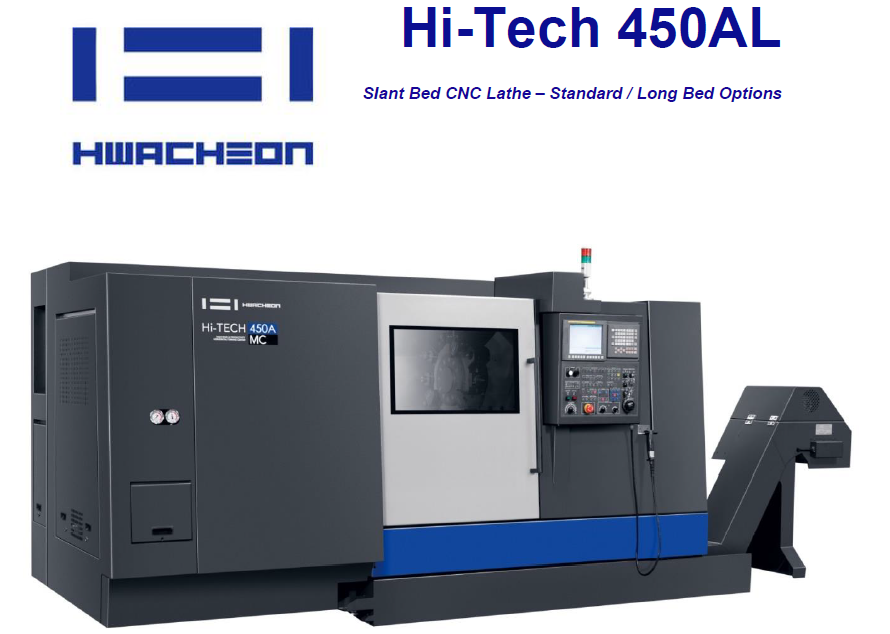 Our second Machine of the Week is the Hwacheon Hi Tech 550A.
The Hi-TECH 550A is equipped with a particularly solid tool turret, guaranteeing maximum stability, accuracy and performance even during hard turning.
Heavy duty cutting with box guideways and gear spindle: The Hi-TECH 550A is equipped with very wide box guideways, making it ideal for the heavy duty cutting and machining of particularly hard and tough materials. Various bed lengths (up to 3.2 m), a programmable tail stock and the use of one or more steady rests allow the machining of particularly long workpieces. With the optional linear scales, which provide absolute measurements, you can achieve the highest levels of precision. The rapid revolver indexing time of just 0.2 seconds per station is also an advantage in terms of its efficiency.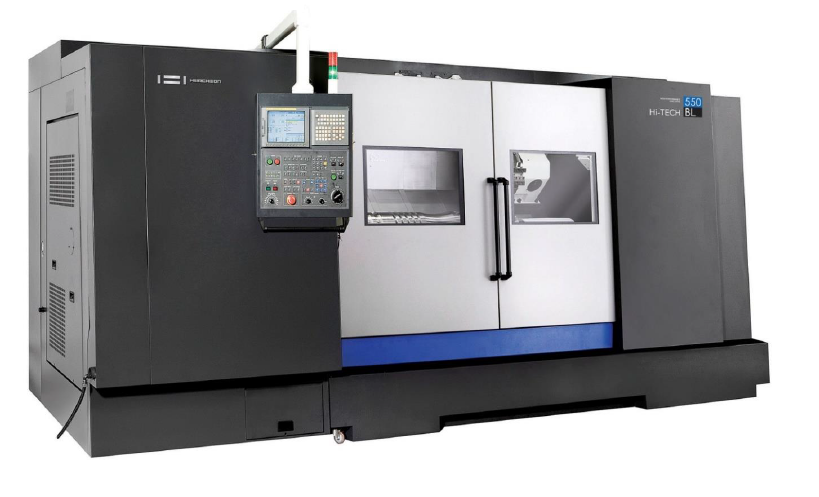 Earlier on this week, Lyndsey from MTDCNC visited us to review these machines, click here to view this video on our official YouTube channel or see the video below.
As with all our machines, this comes with our "Buy Now, Pay 2021" promise with the CBILS scheme also available to guarantee your new machine purchase.
For further information on these machines or to book a viewing, please call Mike Burke on 0114-256-0333