MACHINES OF THE WEEK - WEEK ENDING 23 OCTOBER
We have two wonderful Hwacheon "Vesta" machines to bring you as this week's "Machines of the Week"
These Hwacheon Vestas- stand on a grey cast iron bed with a cross table design and are equipped with dynamic linear guideways on all axes. They are characterised by versatility in different areas of application and a range of configuration options.
The effects of the large distance between guideways can be seen in the high stability and in the dynamics of the machine. A point of focus in the development of these machines is the reliable swarf removal and accessibility for operators. With Hwacheon's own spindle, high performance feed drive and stable guides - we can guarantee repeatable and long-term precision, even in the case of high feed rates and depths of cut.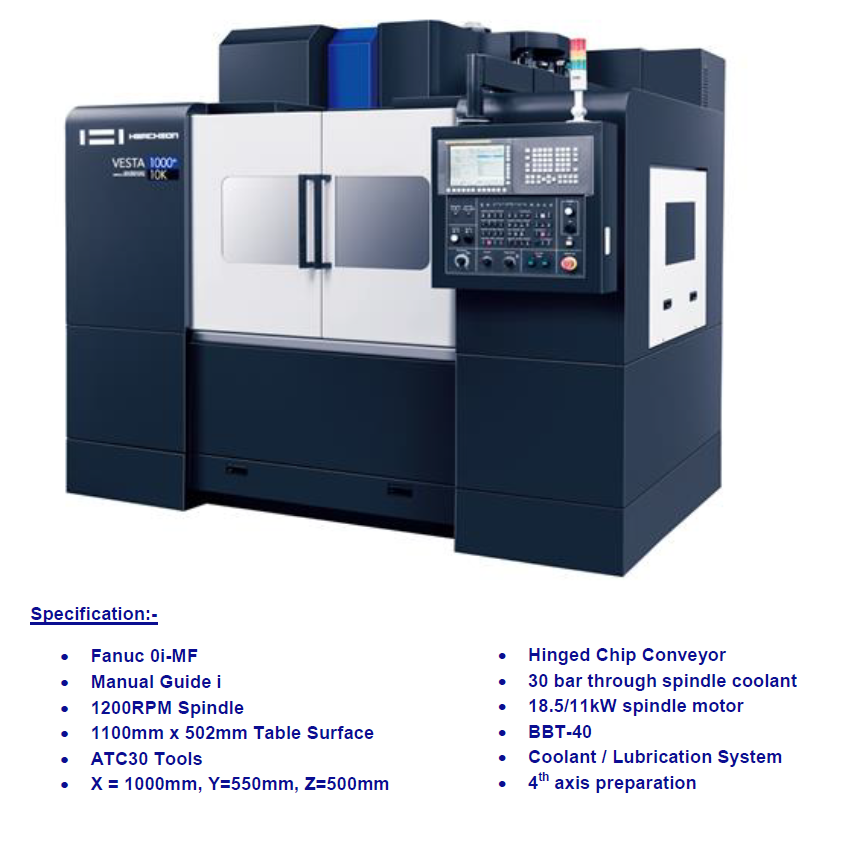 The difference in these two models is the X-axis strokes, which splits the 1000+ and the 1300 models.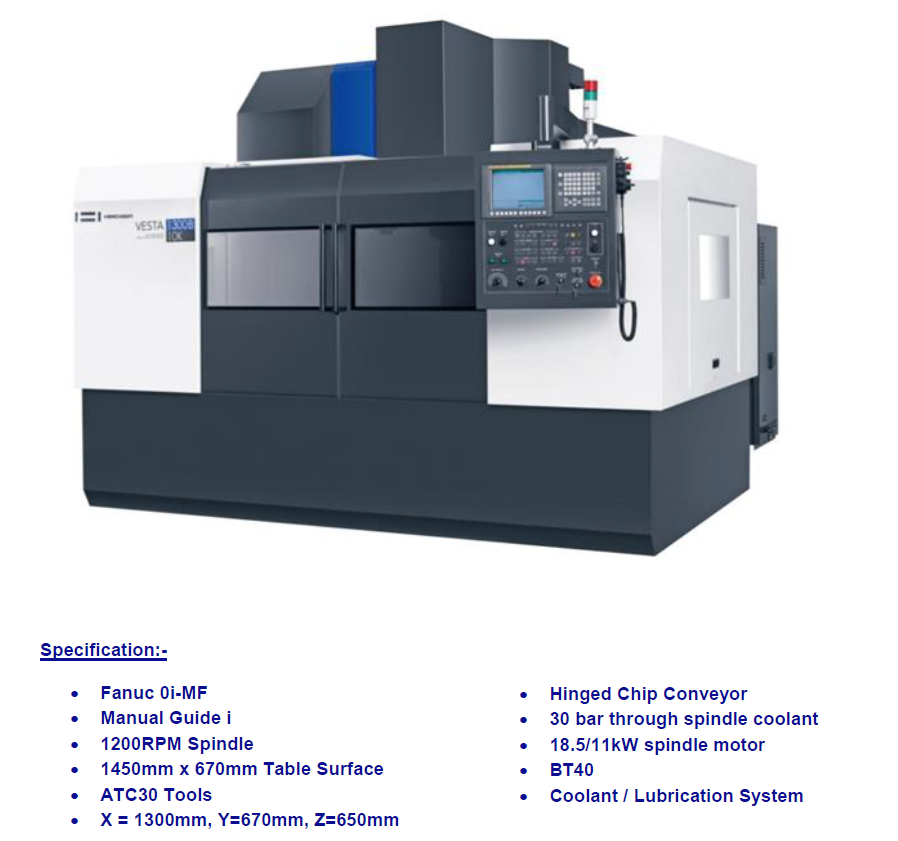 Interested to see more?
Take a look at our promotional video below!